We started repairing chimneys in the Victoria and Duncan BC areas a number of years back. It is safe to say A chimney or Brick wall should be re-pointed every 20 to 25 years. Sometimes a leaking Chimney will appear to be a roof leak.That may not be the case. Often we find that Chimney flashing are major leak points. You might get a new roof, but that doesn't mean the problem is gone. Generally, a roofing contractor will only reuse the old flashing or if they do install new flashing they will only caulk them in. The right way to install Chimney flashing is to use cement. 98% of roofers do not know how to make the correct mix of cement, to last 20 years. We are the experts, not only will we repair your chimney, we also know how to avoid damage to your roof. In recent years we have done a number of repairs to turn of the century brick buildings. With our vast knowledge of how these buildings were built a 150 years ago, we know why it is so important to maintain them. We have done walls and Chimneys in Victoria, Oak Bay, Colwood, and Langford and Duncan, BC.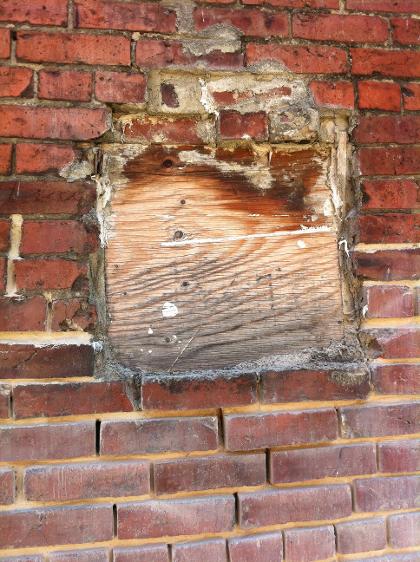 This is very common to find wood and caulking to repair a brick wall, you can see mold/mould growing on the wood and brick around.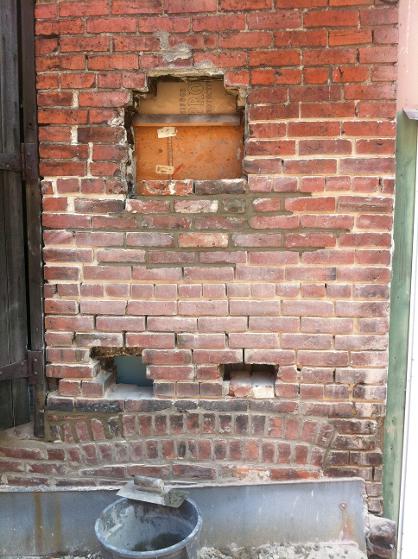 Rebuilding a brick wall requires removing loose and broken bricks and grinding all old mortar out.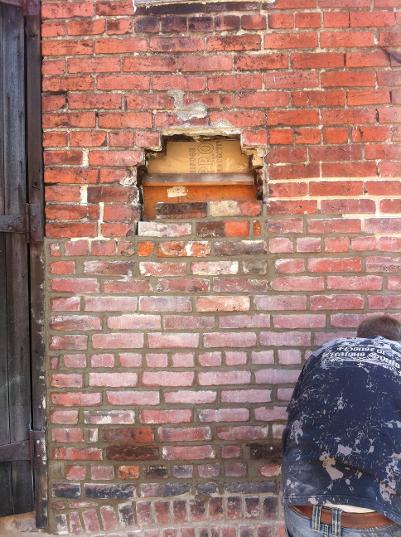 You can see we have replaced some bricks, these bricks are not easy to find. We save all old bricks from chimney removals, this way we can retain the heritage look of the brick wall.