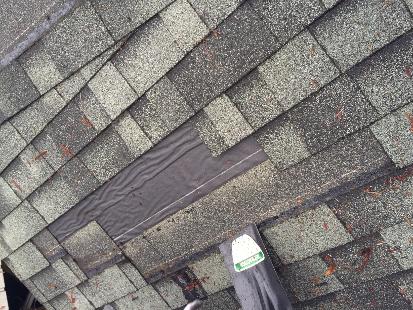 This picture is of a really hard to find roof leak on a
Malarkey Harvard Slate
asphalt roof. These roof tiles showed no signs of trouble from above. This roof repair was in the Cowichan Valley north of Victoria, B.C.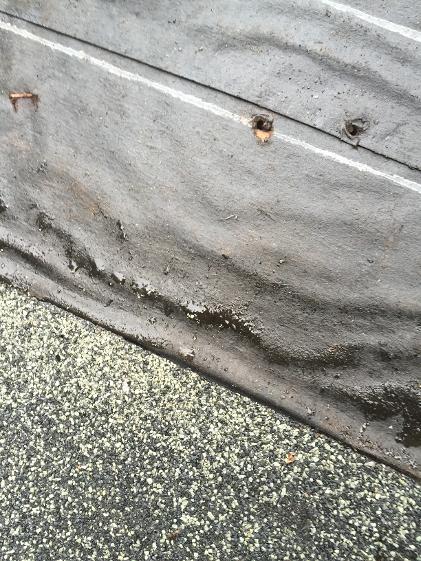 On Closer inspection you can see the roofing leak was caused by water getting under the paper through a rusty staple and nails under the roofing tile. Leaks like this one can occur later in the rainy season on Vancouver Island as it takes time for them to soak in and fail.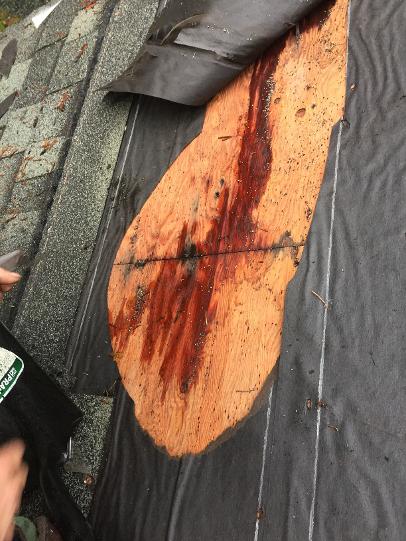 After Removing the tar roofing paper we can see where the water has been leaking into the plywood and causing damage. We were quite surprised to find this much water.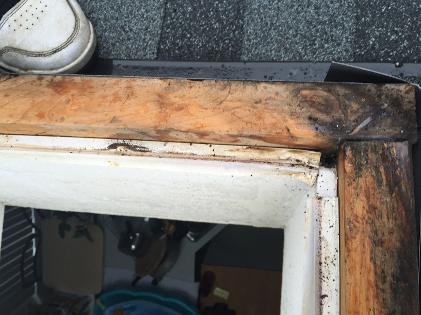 This is a skylight leak in Duncan, B.C. as you can see, it had been leaking for awhile. Mold has been growing on the wooden curb. Often these leaks go unnoticed for years!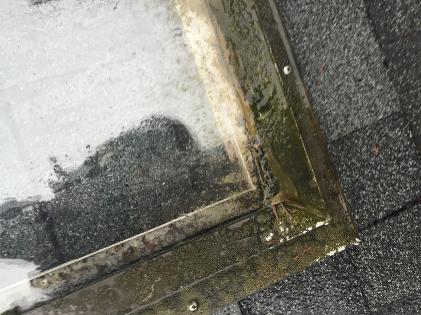 This picture is of the skylight unit itself. As you can see it is in rather poor condition. It appears the rubber stripping around the glass is missing. Birds sometimes remove this stripping however they do rot away with age. This skylight was likely original. Skylights have a lifetime of 15 to 20 years and should be replaced at the time of roof replacement.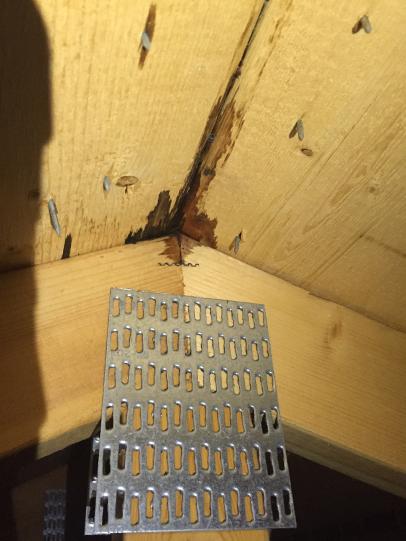 This picture is of a home in the Arbutus ridge gated community in Cobble hill, BC the home was built in the late 90s and the roof was a cedar shake roof. Cedar roofs were widely used in the 1990s however they didn't last long. The wood used was 2nd generation trees and unlike first generation cedar trees that were much old and had tight grain, these younger trees i.e. shakes rotted much sooner.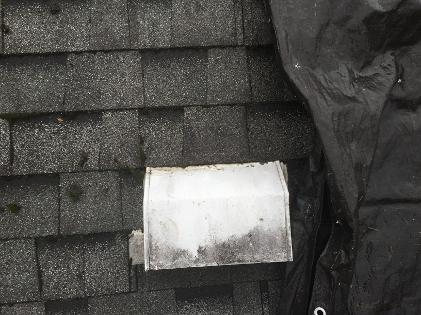 This vent was leaking cause of its improper installation, this type of vent leak occurs when water backs up. As shown in this picture the shingle is not cut around the vent to allow water to move past it. This Duncan, B.C. home was priced for reroof as 20 year old shingles shouldn't be repaired. When repairs cost more in the long run, we advise replacement.